Wiring Diagram
Adding a low pressure warning switch to your Cummins pump.
As most Cummins ISB engine owners know, when your Cummins pump(transfer or lift) fails, it will ruin your VP44 injection pump if you continue to operate your engine.
To prevent the Cummins injector pump from failures due to low fuel pressure, many savvy Cummins owners install either a pressure gauge or an indicator light to warn fuel pressure is lost.
Below is diagram on how to wire in a low pressure switch for your Cummins lift pump. The pressure switch, fitting to adapt to the lift pump, fitting seals, and wiring can be purchased from any Cummins dealer. The indicator light will need to be purchased at a local parts store so you can pick one that matches your interior.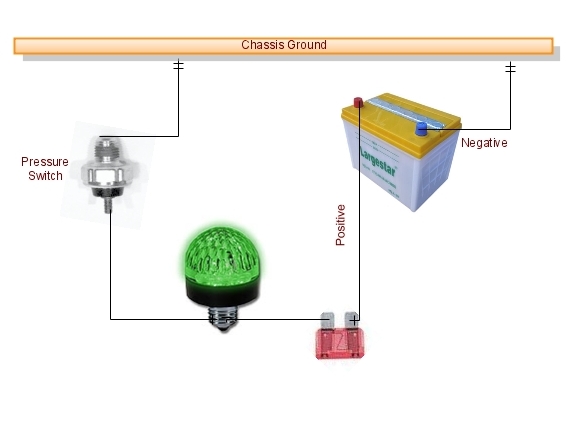 Make sure that the positive wire going to your fuse is from a keyed source.
The pressure switch is normally closed, and has a single terminal that that opens at 3.5 psi. This means that the warning light will be on anytime the key is on and the fuel pressure is below 3.5 psi.
If the light comes on while driving, you know your lift pump has failed and you can replace the lift pump before damaging your Cummins injector pump.


Cummins Lift Pump- Failure signs and replacement options.