Cummins 12 Valve Block Heater Location
It is easy to find someone to sell you a Cummins 12 valve block heater for your engine. The hard part is finding solid information on the heater, along with block heater installation instructions. This is a simple page that shows what you really want to know about this block heater.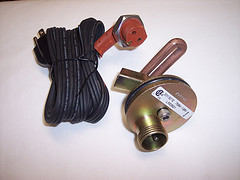 Here is a photo of the Cummins B-Series block heater we stock. This block heater is made by Fleetguard and has a 120 volt, 750 watt rating.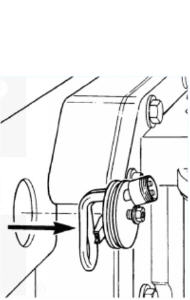 Here is a drawing of the actual location of the block heater on a Cummins 12 Valve engine. Drawing shows the right (passenger) side of the engine. The block heater is located directly behind the oil cooler, and replaces an existing freeze plug.
---
Go to all Engine Block Heaters
---
Leave Cummins 12 Valve Block Heater, Return to Home Page